Partners. Not 'providers'.
Innovative and pragmatic people solutions for Teams, Leaders and Organisations.


Our Story.....
#Creative | #Practical | #Inclusive
Started in 2017, Kirsty, Lee and Richard form the core trio of People Perform, coming from large corporate and SME backgrounds with stories, qualifications and important lessons learned.

Modest, hard-working and decent is how we like to be seen. Creative, consistent and authentic is how we deliver our work. Nothing is outsourced so you (literally) get what you pay for.

Our goal is to achieve 3 things when you work us:


1 Make complex programmes simple
2 Prove we are learning-based & research driven

3 Do our very best to demonstrate that we think differently


You know know the WHY so scroll down to see WHAT we do and HOW we do it.

Professional
Coaching
What?

Supporting individuals through career transitions, talent programmes, leader and team development.


How?

Individual coaching sessions delivered inside the Academy. Team coaching via qualified trainers, accredited in various assessment tools.

Talent Management

What?
Helping organisations develop processes and tools to attract, develop, and retain the talent needed to be successful.

How?


Offer expertise, tools and knowledge to implement TM practices that work and make a immediate difference to your business.

Leader & Team Development
What?
Virtual/Face-to-face learning programmes that are high impact, outcome-focused and sustainable.
How?


Delivering leader and team development programmes. Utilising virtual tools and enabling 360 'blended' learning.
Strategy Deployment
What?

Strategic planning tools combined with team and leader profiling, allow project teams the best chance to grow together and succeed.

How?


Blending strategy deployment methodology with the analysis of high performing teams via psychometric tools, development and coaching.
Hybrid Working
What?
A
unique model
for all stakeholders, to make the move to hybrid working, both engaging and productive right from the start.
How?
Blending leader and team development sessions with digital learning and ongoing feedback to facilitate change to this new working environment.
Digital Learning
What?

SCORM compatible modules for your own LMS, bespoke courses or digital resource hubs for self-directed or group learning.

How?

Analysing learning objectives, delegate journey and content requirements. Accessible via People Perform Academy or developed and tested inside your own LMS or UXP.

Certified partners & accreditations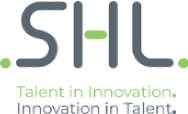 Organisations
Each organisation has different requirements based on size, sector, goals, objectives and culture. It's not a case of focusing on SME's or Large Corporates.

Our model is designed to suit any type of organisation because we can scale up or down to suit not only budget but business plans.

That's why we work with global food manufacturers one day and not-for-profit organisations the next.
Human Resources/L&OD
Not knowing who to talk to for coaching or having to google "hybrid working providers" is why our clients recognise us as partners.

It doesn't matter if you're a stand alone HR Manager or a niche L&D leader. It's about flexibility and simplicity.

Pick and choose based on your own priorities whilst knowing you can trust us to run full-scale programmes across a wide range of learning mediums.



21/22 Interactive Brochure
Interactive. Easy to Navigate. Check out our new learning and development brochure....
Our Learning Model
How people learn has changed.

Terms like bite sized, off the shelf or "just in time" are all very sophisticated. Do they make any sense?

Simply put, it's a blended approach to learning with us. That's our happy place. Choose from specialisms like leading coaching or multi-dimensional programmes that appeal to all learning styles, aiming to make learning "sticky" and sustainable.

Since 2020, we have invested heavily to be able to deliver to hybrid organisations and teams.

4am in your pyjamas via mobile or 20 people on Zoom over 2 half days, we ensure delegates learn individually. Programmes should be designed so that the learning journey has been customised to their objectives. That way, you get honest feedback on whether it was all worth the money. In fact, we offer 6 key ways in which People Perform can partner with you to deliver learning programmes. Take your pick or go full mix.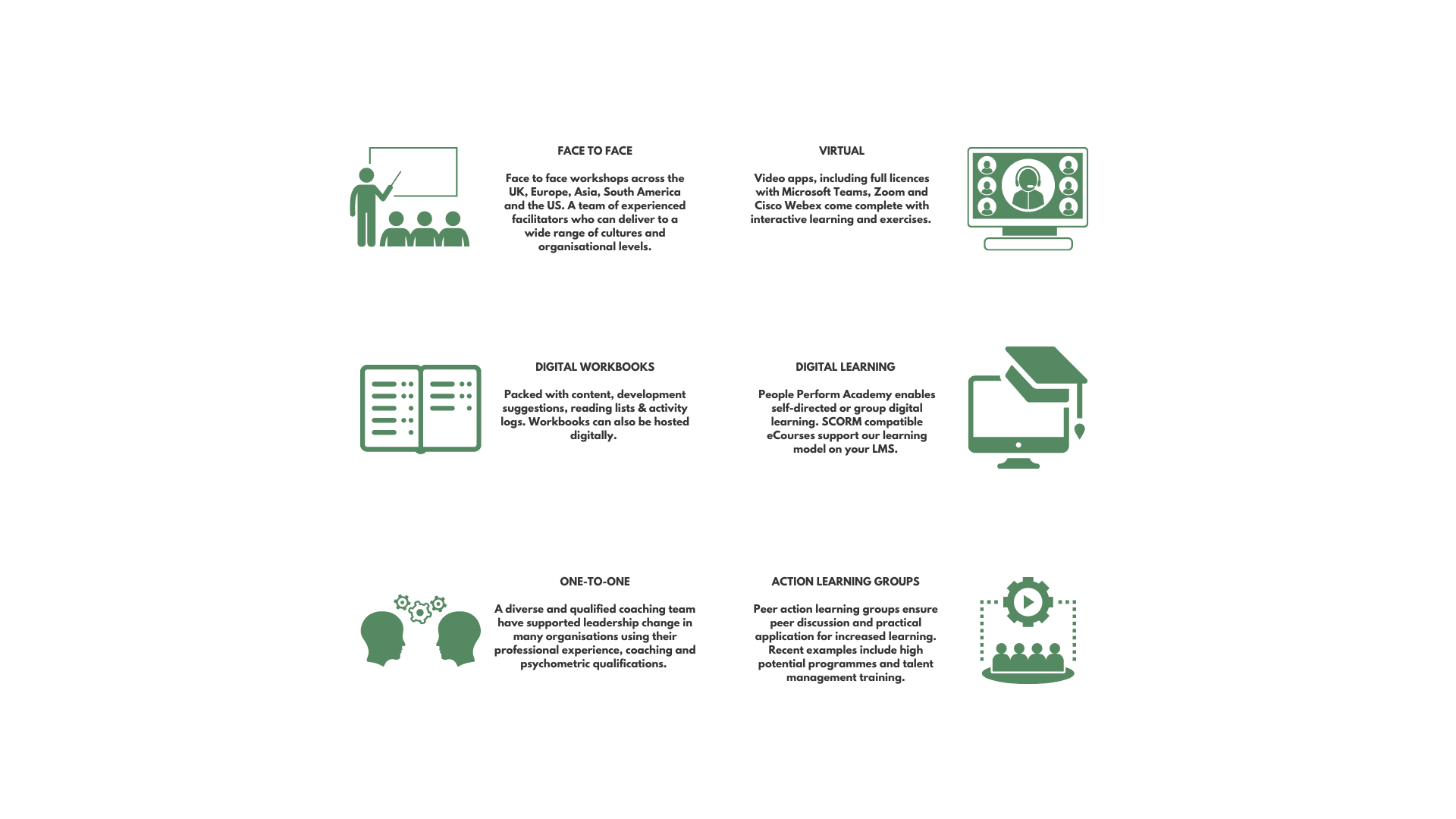 £££'s
technological investment
What our clients say about us....
I put my trust in them as a strategic partner, and they have always delivered.
Chief People Officer, Clarks
We agreed up front what we wanted to achieve. The delivery was then specifically targeted to our business and our teams.
HR Manager, Stanley Black & Decker
How healthy is your business strategy?
Take our complimentary business Health Check.

You will get the most benefit from the Strategic Deployment Health Check by being realistic with the current situation, with both the positives and challenges of current delivery.

We will analyze your responses and provide you with a summary report and free post-response phone/web call.
New! 21/22 L & D Brochure
Interactive. Easy To Navigate. Our brochure is here!
Created with