New for 21/22!

One of the core areas of our capability is our commitment to team development and we cover a lot of ground as part of it! Now made interactive as a brochure that you can read below.

Click, page flip, get to know us and our model.

The brochure features some of the workshops you can organise with us for your teams and also our latest development; Strategy Deployment.

Scroll down to read the brochure online!
Focused on Team Development?

Why not attend our Webinar!
People Perform are running a webinar on the 22nd September on Hybrid Teams and a Hybrid working model.

Why? Because 63% of organisations are already moving or planning to move to a hybrid working model by September 2021.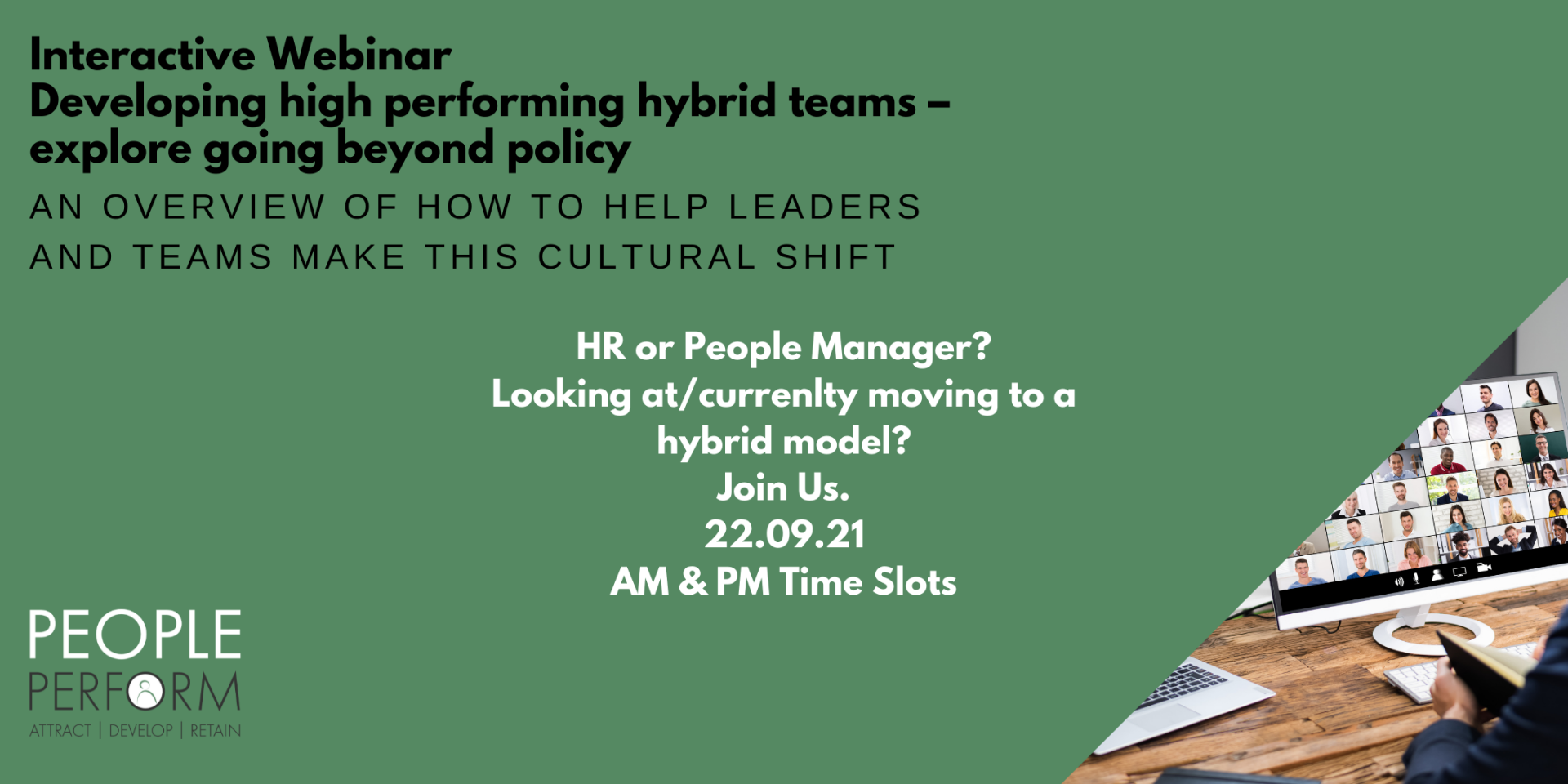 There are 2 time slots available for you to organise against your day and the webinar itself will feature research, insights from programmes we have run and the opportunity to ask questions of us.
How long? 60 minutes.
When? 22nd September.
What time? 2 slots available - AM 1100-1200 & PM 1600-1700.
Who is it for? HR/People Managers looking at a hybrid working model or planning one in the near future.
Click
HERE
to learn more and book your space!
New! 21/22 L & D Brochure
Interactive. Easy To Navigate. Our brochure is here!
Created with