Welcome to your future....
People Perform Academy is a social learning platform that allows you to experience self-directed digital learning along with coaching, team development and strategy deployment programmes.


From taster courses available to anyone, through to full-scale programmes, the Academy helps us support companies with limited capability but growing demand for creative, digital learning.
Benefits of People Perform development programmes
People Perform Academy is a digital learning experience, but we back it up with coaching, classroom learning and a desire to "blend" the experience.
Partners not Providers
Every organisation has its own unique footprint, we partner with our clients to understand theirs to create solutions that are bespoke. After all, one size does not fit all.
Reliably Trusted

Our clients know that when we say that something will happen, it does! People Perform prides itself on customer service and always deliver added value on top of what you pay for.
Sustainable Learning
At our core we is a focus on blended learning programmes. Working with organisations to scan the horizon to make sure what ever we deliver is future fit and sustainable.
Who we are....
People Perform Consulting Limited was cofounded in 2017 by Richard Frost & Kirsty Brooks. Both having built their qualifications and experience in a variety of roles, HR, L&D, talent acquisition, talent management and cultural change in multi-billion pound, international corporations.

Since the company was established, the organisation has grown from strength to strength and now has a team of experts that can support the entire employee and talent lifecycle. Delivering smaller one off projects and development interventions to working with organisations longer term to deliver large scale projects.

People Perform Academy Taster Series
Building My Resilience
Access our taster course and learn how you can build, measure and reflect on ways to become more resilient.

You can also watch our webinar in association with The One Group below!
"Working with People Perform has been easy. They are experienced and intuitive talent professionals who can bring people concepts alive to practical implementation quickly with little or no rework."


Rachel Jordan-Evans. EVP Human Resources at Penspen Ltd
Spotlight - Coaching For Leaders
Become A Better Leader - Develop Yourself and Your Team
Psychometric Tools
Behavioural and personality tools such as Hogan and Clarity4D help support your development.
Digital Coaching Sessions
Digital Workbooks, Coaching Logs & Reflection Exercises.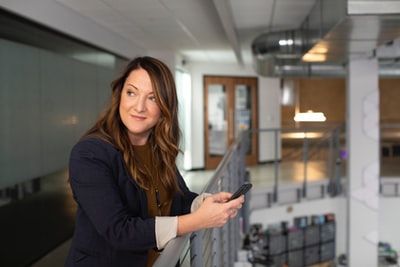 Interactive Learning
Participate in our community, share thoughts and ideas. Get help with your studies.
Coaching Programme
Interactive sessions with your personal coach can run accordingly, to meet your work/life balance and commitments.
Think we can help?

Online learning and development have become an essential part of our society. Organisations need to offer flexible learning programmes to fit around the new reality.

If you think we can help with eLearning, virtual coaching or programme delivery or a combination of all of them, then simply contact us today.
"I have worked with People Perform on several occasions. I trust their ethics, quality and output. I put my trust in them as a strategic partner, and they have always delivered."


Difna Blamey. Chief Of People at Clarks
Join the community

Stay current. Subscribe to our newsletter.
Our newsletter is a digest of the latest updates on industry insights, latest news from us and activities we are working on.

Anyone can subscribe. Just fill in your email address above. It's easy to unsubscribe or change your preferences whenever you wish.
New! 21/22 L & D Brochure
Interactive. Easy To Navigate. Our brochure is here!
Created with